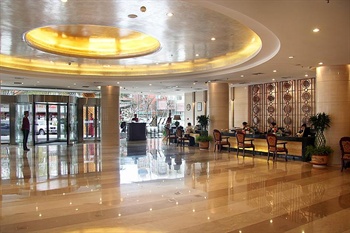 The Ziyu Hotel (Ziyu Fandian) is located in western Beijing. From the hotel, the downtown area can be reached in just 15 minutes while the Capital Airport is 36 kilometers away. The hotel is also close to the Beijing Zoo as well as the financial district.
There are 304 rooms and suites equipped with air conditioning, satellite TVs, international direct dial telephones, safes and minibars.
The hotel has several restaurants and bars. For recreation, there is a disco, karaoke, a gymnasium, a beauty salon and a shopping arcade. In addition, the hotel has meeting rooms of various size equipped with advances audiovisual facilities.